Send your customer a DecisionLogic link via SMS message or email.
Your customer is prompted to enter their banking login credentials.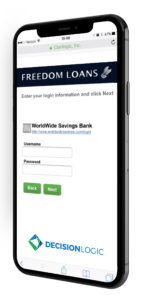 Verification is successful. Customer receives a success notification and is redirected to your website.
Please contact us to schedule a demonstration of DecisionLogic and learn how our service will transform your business.